Frequently asked questions
How do I properly use/ play with my Kit?
---
When ever purchasing a game, the first thing to do is go through and watch the 'How to Play' video that will explain the game rules. The second and equally as cruical step is to then read the 'Guide'. This will explain the skill you are learning while playing the game, and help guide you through the IACE Loigcmills learning format. Both the game videos and learning guides may be found This may be found on the 'Video & Guide' page of the website. Once you understand how to play, and the lesson point for that game, get to playing and having fun. Tip: Print out the guide to follow along as you play the game!
---
How do I find the right game for me?
---
The games shown in the Kits store have been carefully selected by our LogicMills team. All hand-picked games are beneficial to your everyday life and hone on skills that are needed for all ages and situations. Therefore, you don't need to worry about selecting the 'perfect' first game for your child. What we suggest is looking through the available games and finding one that focuses on skills that you find interesting or your child might like. Additionally, we will always support you in choosing a game that you will have fun playing.
---
What if I don't have enough people to play the game with?
---
The first option would be to make the games a family bonding experience. It's a great way to spend time with each other and nurture an educational environment at home. There are also many potential rivals and opponents at school, so you can always pack the compact game into your bag and bring it to school to play during break time. In the near future, LogicMills will also start hosting events where anyone and everyone can gather together to play your favorite games. Start practicing and refining your skills now to be ready for our national events.
---
How does Kits actually improve my thinking skills?
---
Over the last 15 years, our team of elite educators have realized that experiential learning through games are the best way for anyone to learn, develop and assimilate soft skills. LogicMills follows the I-ACE methodology: Introduction, Activity, Consolidation and Extention. This allows parents and kids alike to not only understand and practice the skill the game is teaching, but also to crystallize their learning and apply it into scenarios that arrive during daily life.
---
How often do I have to play?
---
The games are small and compact which makes them easy to bring anywhere. Play them while waiting for food at a restraunt or on a plane to your holiday destination. We recomend playing 3 times a week, however if you can't find time over weekdays, try playing them once a week over the weekends.
---
How does this effect my school scores?
---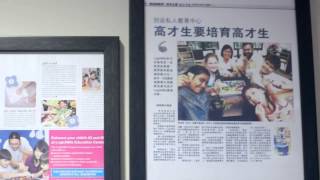 The skills captured within the Kits are holistic and applicable to real life scenarios. How do you learn skills? By practicing them. You don't learn how to ride a bike or swim by reading a textbook or watching a video, instead you practice them. This is called Experiential Learning.Just like using The Method of Elimination in games like 'Blue and Red', we see this same skill applied in typical Multiple Choice Question (MCQ) papers. So though frequently practicing this same skill and refining it, you then become more proficient at this skill.
---
What if I stop playing?
---
Skills are things that you never completely lose. Just like riding a bicycle you can be a little wobbly the first time you get back on after a hiatus, but you'll quickly get the hang of it again. However, if you wish to advance and develop the skill, you have to keep pushing yourself. In order to fully flourish you need to put yourself in situations that allow you to keep learning about the skill.
---
---